Meet the Boro Angel's Team
Helping the community in Middlesbrough
David
Chair of Trustees
David joined Boro Angels in 2010, he was one of the first trustees and has been chair since 2012 and is passionate about Boro Angels. He also chairs the Cleveland Street Angels Group and attends many meetings around the night-time economy.
Alma
Treasurer & Safeguarding Officer
Alma is our Treasurer and Safeguarding Officer. Alma has been involved with Boro Angels since 2010. Alma attends many Events with David to promote Boro Angels and also Volunteers with Festival Angels each year at Leeds
Charity
Trustee
Charity is a Methodist Minister in Middlesbrough and joined Boro Angels in 2019. Charity grew up in Cumbria and the Lake District. She enjoys spending her time helping people, spending time outdoors and cooking.
Dawn
Secretary
Dawn is our Secretary and has been involved with Boro Angels since the beginning. She helped to get the project off the ground and has been actively involved since then.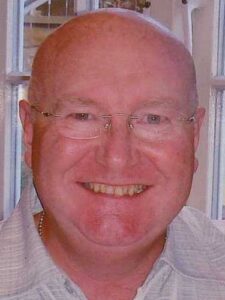 Nigel
Vice Chair
Nigel looks after our Website and I.T stuff, he has been involved with Boro Angels since 2012, he has lots of experience with Caring for vulnerable people and those who are less able.
Benson
Mascot
Benson is our mascot. He was regularly out and about taking David on patrol in his younger days. He now occasionally posts on our Facebook page – lookout for "Benson's Tails